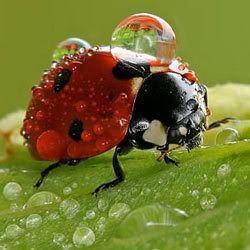 "And His eye sees every precious thing" (Job 28:10)

Last Wednesday, in his teaching on Psalm 116 --"I love the Lord, because He hears my voice and my supplications. Because He has inclined His ear to me, therefore I shall call upon Him as long as I live"--Dave said, "In the deepest, darkest moment of our lives, God bends down near to the mouth of prayer." I've been thinking about that all week, loving the image of God's ear bent low to catch my whispers.

Then this morning I saw this picture, and those words from Job came to my mind. It all went together.

Know, today, ladies, that you are that "precious thing" upon which His gaze is fixed. Nothing you're facing, nothing you're struggling against, nothing that concerns you has escaped His eyes. And His ear is bent low to hear your whispers.